Amphenol MCP has in-house capabilities to create application specific mobile phone touch panel lenses, IMD covers, and acrylic sheet lenses to fit your precise needs. IMD is applicable to products with complicated geometrical structures.  They can be made for both 2.5D and 3D effects.  We have over 10 years of IMD and acrylic sheet lens experience and will work with you to create an attractive design to help your mobile phone  stand out in the marketplace.  Our lens capacity is 12 million per month.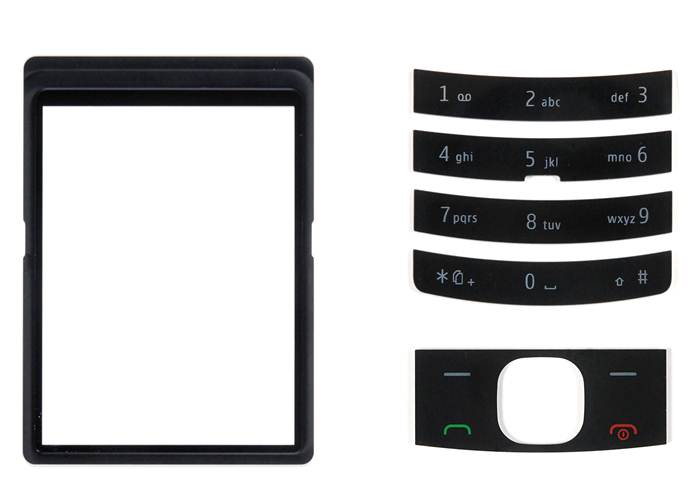 IMD Technology Applications:
Lens on handset
Household appliance
Electronics
Automobile
Cosmetic case
Sheet Lenses are made by PMMA/PC through CNC.  They are only for a flat effect and cannot be used for a 3D effect.  The lead time is short since tooling is not needed.
Acrylic Sheet Lens Technology Application:
Lens on handset
Decorative panel on DVD
Protective screen on LCD TV
Exterior parts like labels
Various control panels
Our Lens R&D team focuses on display screens (2D&3D) for portable electronics such as mobile phone, notebook, E-book, PSP, GPS, etc. We also have provide in-mold decoration design and technique support.
Amphenol MCP's Lens Testing Center has in-house test machines to assist with optics and functional testing:
Optics Testing Machine: Spectrophotometer, Haze Measuring Machine, Electron Microscope.
Functional Testing Machine: Pencil Hardness Tester, Ball Drop Tester, Material Tester, RCA Paper Wearing Machine, Vibratory wear Machine.
Weathering Testing Machine: Salt Mist Chamber, Thermal Shock Chamber, Thermal Chamber, QUV Accelerated Weathering Tester.
Visit our Acrylic Sheet Lens, IMD division
Amphenol Hangzhou Phoenix (HZP)
www.amphenol-hzp.com